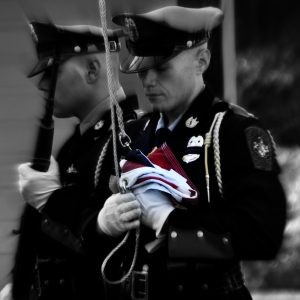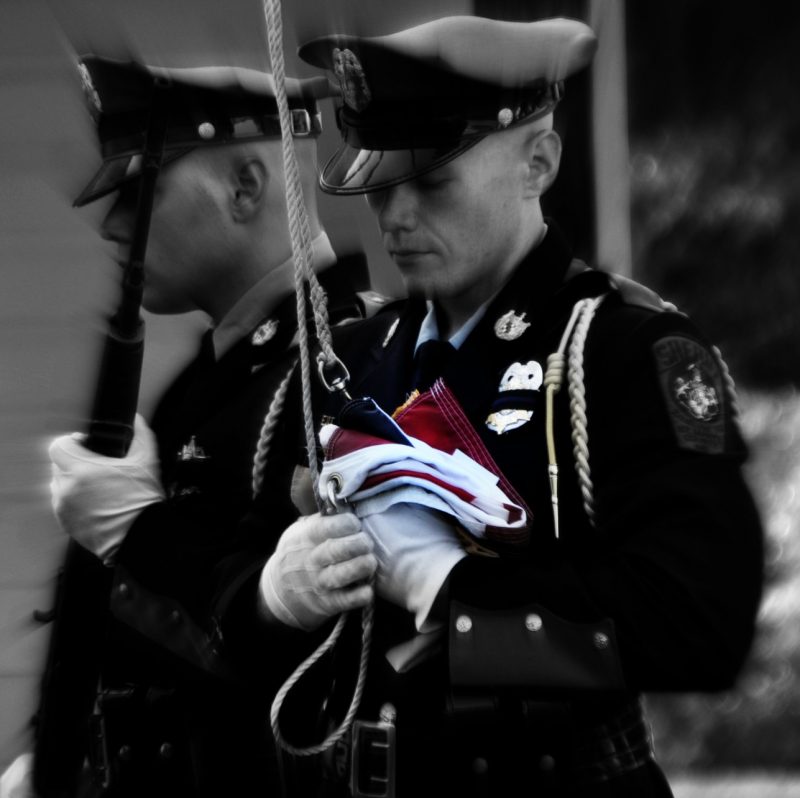 On Thursday, May 18, the beautiful sound of bagpipes could be heard at the Fraternal Order of Police, Lodge 7, in Great Mills, as law enforcement officers and lodge members gathered to honor those who have given the ultimate sacrifice.
FOP Vice President, Scott Ruest began the ceremony with opening remarks and the introduction of St. Mary's County Sheriff's Office Chaplain Charles Wharton, who led all in attendance in prayer. The Sheriff's Office Honor Guard Members included: Cpl. David Alexander, Sgt. Michael Boyer, CFC Benjamin Luffey, and DFC Joshua Krum. They provided the presentation of the colors and the lowering of the flags to half-mast in honor of their fallen brothers and sisters.
At the posting of flags, the beautiful voice of Trinity Alexander, daughter of Cpl. David Alexander sang out above the background noise of passing cars. Those in the audience hummed along to her singing of the National Anthem.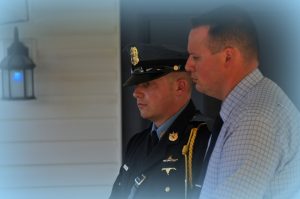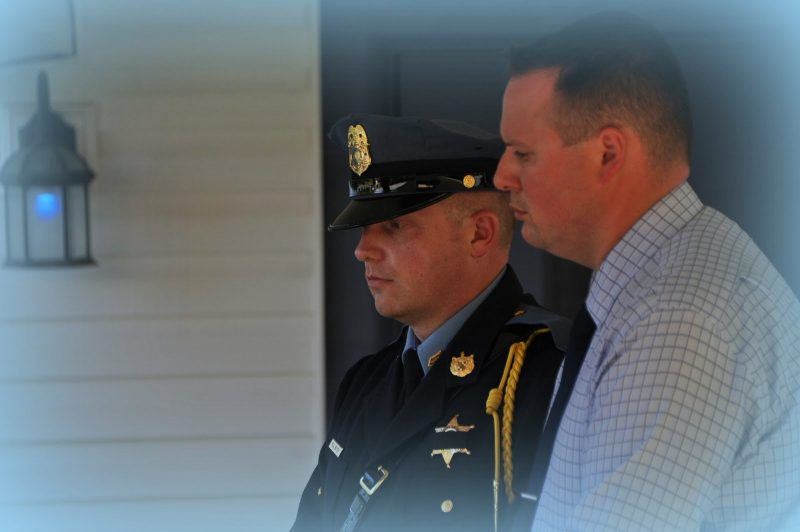 "Is there a lesson to be learned from their sacrifice? A message or knowledge they want to impart? If they were here and could speak to us, what would they say?" Captain Steven Hall asked. "Would they not give anything to be with us here, encouraging us all to be prepared mentally and physically… or remind us just how fleeting our time is and how important our families are; we truly honor them by letting the way we serve be worthy of their sacrifice."
FOP President Michael Boyer, who is also a Detective Sergeant with the St. Mary's County Sheriff's Office, added, "Like the Brothers and Sisters who have given the ultimate sacrifice to our nation in the service of law enforcement, we have dedicated ourselves to the preservation of law and order. We stand here in their absence to renew our dedication and assure them that they did not die in vain."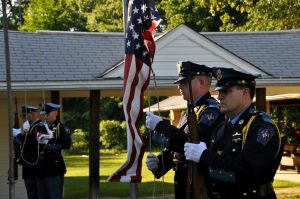 As FOP Secretary, Lieutenant Edward Evans laid the floral offering, symbolic of our love and affection, between the flags. Joseph Crawford, a senior at Great Mills High School, played taps signaling their end of duty. A low bell rang out after Margit Miller, Associate Delegate for FOP Lodge 7, read each name of Lodge members who have passed away over the years, followed by her reading of the names of associate FOP members who have passed.
As Boyer concluded the ceremony, the bagpipes played one more time for the men and women who have served, and Chaplin Wharton closed in prayer with Ezekiel 22:30, "And God looked for someone to stand in the gap between good and evil…reminding us that we are our communities' sheepdogs, and their call we shall always answer."
The St. Mary's County Sheriff's Office joins other law enforcement agencies around the country in recognizing National Police Memorial Day and National Police Week, which honors the service and sacrifice of U.S. law enforcement officers.