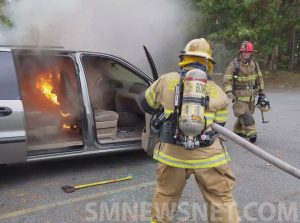 On Monday, October 23, 2017, at approximately 3:45 p.m., firefighter from Bay District Volunteer Fire Department responded to Military Drive in California.
Firefighters arrived on scene to find a Ford minivan with smoke showing.
The fire was quickly extinguished by firefighters.
Fire damaged the front seat and carpet of the van.
The cause of the fire is unknown at this time.