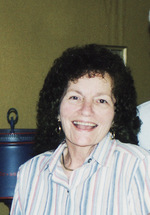 JoAnn Steele Barthelme,87, of Hollywood, MD departed this life on December 29, 2016 after 87 years. JoAnn Was born in Pine Bluff, Arkansas on May 10, 1929, the fourth of five children of her now deceased parents Frank and Agnes (Webkes) Steele.
She received her formative education from Annunciation Academy and Pine Bluff High School.
After graduation from high school, she entered the Sisters of Charity of Nazareth, Kentucky where she began the first half of her teaching career. The second half of her teaching career was shared by her deceased husband of 35 years, Albert L. Barthelme a well-known local sports coach and announcer.
She will be remembered by the Barthelme family, and many nieces and nephews. She was preceded in death by her three sisters Mary Virginia Dellinger, Betty Jane Wall, and Rose Agnes Funk, and her brother Frank A. Steele, Jr.
The family will receive friends on January 6, 2017 from 9:30 Am – 10:30 Am in the Mattingley-Gardiner Funeral Home, P.A. Leonardtown, MD. A Mass of Christian Burial will be celebrated on Friday, January 6, 2017 at 11:00 AM in Our Lady of the Wayside Catholic Church Chaptico, MD with Father Charles Gallagher officiating. Interment will follow in Queen of Peace Catholic Cemetery Helen, MD.
In lieu of flowers, memorial contributions may be made to Sisters of Charity of Nazareth 134 Main Street Nazareth, KY 40048.