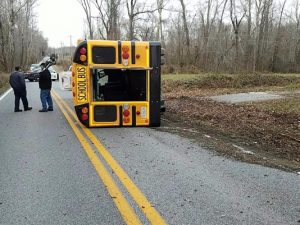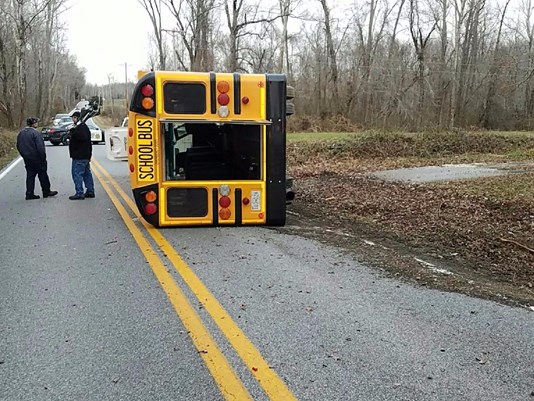 The Charles County Sheriff's Office Traffic Operations Unit is investigating an accident on Bryantown Road involving a school bus and a passenger car.
Preliminary information is that a call came in at approximately 3:24 p.m. on Thursday, January 5, 2017, about a bus overturned.
The cause of the crash is under investigation.
There were five minor injuries. There were three occupants on the bus, including the driver, an attendant, and one student, and two occupants in the passenger car.
The cause is being investigated.
Details to follow.