Regulations Don't Apply to Casual, Season-Long Fantasy Sports Games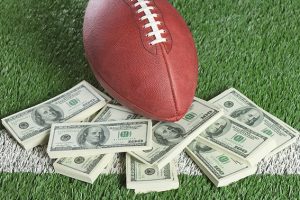 With daily fantasy sports games drawing in hundreds of thousands of Marylanders, regulations took effect Monday, January 2, to help ensure the games are fair and that winners pay appropriate Maryland taxes.
"Daily online fantasy sports games have a significant presence in Maryland," Maryland Comptroller Peter Franchot said. "It is entirely appropriate that we enforce basic rules to ensure the games are fair, anti-competitive abuses are declared out of bounds, and appropriate taxes are paid."
The new Maryland regulations:
• Ban daily fantasy sports game participation by Marylanders under 18; professional athletes in games of their individual sport; and employees, principals, officers, directors or contractors of fantasy sports operators (or members of those individuals' immediate families).
• Ban games based on amateur or college sports.
• Require game operators to clearly identify players that are highly experienced.
• Ban the use by players of third-party created anti-competitive "scripts" – mini-programs which experienced players are currently using to gain advantages that are unfair to more casual players.
• Limit participants to a maximum of $1,000 in deposits per month unless they proactively ask the operator to raise their limit – and certify to the operator they have the financial ability to afford losses which may result from daily fantasy sports competition play at the higher deposit level requested.
• Bar game operators from extending any credit to a player.
• Require game operators to hold player funds separate from company operating funds and to establish a reserve fund sufficient to pay all prizes offered to winning Fantasy Sports players.
• Prohibit game operators from depicting minors, students and school or college settings in their advertisements.
• Require game operators to notify Marylanders of their potential tax obligations, and require game operators to comply with State and Federal data security laws.
The regulations apply only to daily fantasy sports contests, not the traditional, season-long fantasy leagues run by companies like Yahoo and ESPN that attract office coworkers, softball teammates or church groups.
Daily fantasy sports are a subset of Internet-based fantasy sports games. Players compete against other players by building teams of professional athletes from a particular sports league or competition. The players earn points based on the actual statistical performance of those athletes in real-world competitions.
Daily fantasy sports are an accelerated variety of these fantasy sports in which contests are conducted over short-term periods such as a week or a day instead of over an entire season. They are usually marketed as a "contest," with winners receiving a share of a pre-determined pot of dollars funded by the players' collective entry fees.
In 2012, the Maryland General Assembly passed legislation asserting that fantasy sports were not subject to state prohibitions against wagering and delegated authority to the Comptroller to adopt regulations to carry out the provisions of the law. The popularity of the games have grown exponentially.
Maryland's regulations are similar to those in effect in states that have taken action. Rules on the activity are still relatively new.
CLICK HERE to see what daily fantasy sports are.
You can view the regulations HERE.