Company will invest more than $30 million to manufacture rocket motors and warheads, demilitarize aging explosive devices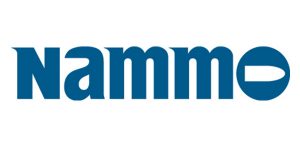 The Nammo Group, based in Norway, will bring more than 130 new manufacturing jobs to Naval Surface Warfare Center (NSWC) Indian Head in Southern Maryland over the next five years. As part of an agreement signed today, Nammo Energetics Indian Head, a Maryland corporation, will partner with the installation's Explosive Ordnance Disposal Technology Division (EODTD) to establish both a solid rocket motor and tactical warhead production facility, as well as an energetics demilitarization operation at Indian Head. The company plans to invest more than $23 million in renovations to existing facilities on the base and an additional $7 million in new equipment.
"The Public Private Partnership Agreement is a unique opportunity for Nammo to become part of the U.S. National Technology Industrial Base," said Morten Brandtzæg, CEO of the Nammo Group. "Our priority number one will be to create a sustainable and highly competitive operation at Indian Head with a strong focus on our core capabilities and competences – creating jobs in Maryland."
"Nammo's $30 million investment in Maryland manufacturing – and the addition of more than 130 new jobs – is confirmation of the positive business climate our administration set out to establish two years ago," said Governor Hogan. "In December, I had a very productive meeting with President Brandtzæg in Annapolis, during which he briefed me on plans for Indian Head. I am very pleased to welcome him and Nammo to our state on a permanent basis and appreciate the positive impact their presence will have on Southern Maryland's economy."
Congressman Steny Hoyer, Norwegian Ambassador Kåre R. Aas, Maryland Commerce Secretary Mike Gill, and county officials witnessed the official signing of the partnership agreement between Nammo, represented by Morten Brandtzaeg, and Naval Surface Warfare Center Indian Head EODTD Commanding Officer Captain Scott Kraft.
"In addition to performing critical work for the nation's defense, Naval Surface Warfare Center Indian Head contributes nearly $545 million to Maryland's economy," said Secretary Gill. "Nammo's manufacturing facility will enhance Indian Head's capabilities, as well as the installation's economic impact on Maryland. This is good news for our aerospace and defense industry, for Indian Head and Charles County, and for Maryland."
To assist with the project, the Maryland Department of Commerce approved a $400,000 conditional loan through the Maryland Economic Development Assistance Authority and Fund (MEDAAF). Nammo may also be eligible for Job Creation Tax Credits.
The company will employ four people this year and grow to as many as 221 – including some personnel currently stationed at Indian Head – by 2020. Nammo will pursue research and development opportunities for new materials and techniques, using the combined resources of both Nammo Energetics Indian Head and NSWC Indian Head.
"Charles County is honored to be home to this new Nammo-NSWC partnership," said Charles County Commissioner President Peter F. Murphy. "This agreement brings significant job opportunities to our residents and strengthens Indian Head's position to continue next-generation research and development for decades to come."
"We are privileged to play a role in facilitating such an important project that supports the base and the Town of Indian Head, in addition to its remarkable economic benefits," said Charles County Economic Development Director Darrell A. Brown.