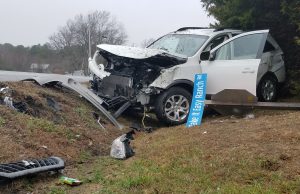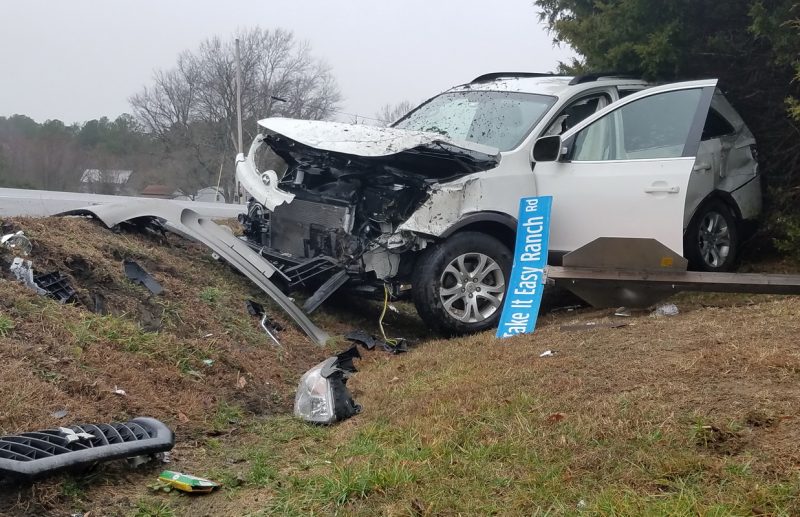 On Sunday, January 22, 2017, at approximately 1:55 p.m., police, fire and rescue crews responded to a report on of a motor vehicle accident on Piney Point Road at the intersection of Take It Easy Ranch Road, in Callaway.
Crews arrived on scene to discover a white Hyundai SUV in a ditch. Witnesses told police that a a second white SUV was involved in the accident and the driver fled the scene traveling on Take It Easy Ranch Road.
The female driver, and single occupant of a Hyundai SUV was  transported from the scene to an area Hospital.
Police were able to locate a white Mitsubishi Montero Sport that fled the scene at a trailer in the Take It Easy Ranch Campground, however the driver fled on foot.
Police were able to locate and arrest a man who witnesses said was the driver of the SUV.
At this time the name of the arrested male has not released by authorities.