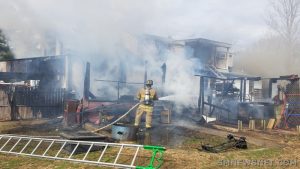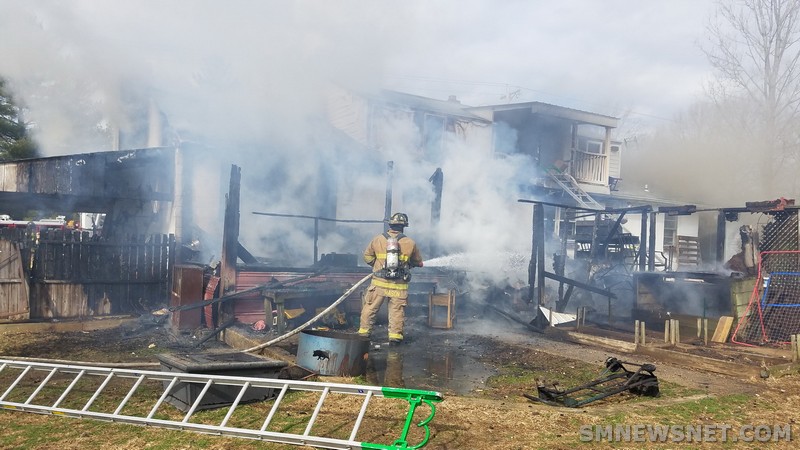 On Friday, January 27, 2017, at approximately 11:25 a.m. firefighters from Mechanicsville, Hollywood, Bay District, Leonardtown, Seventh District and Hughesville were alerted to report of a house fire at 26600 N Sandgates Road, in Mechanicsville.
Crews arrived on scene to discover a two story single family home with fire and smoke showing.
It took over 40 minutes for firefighters to bring the blaze under control.
Around 11:25 a.m. neighbors heard loud "booms" coming from their neighbor's house. They first saw smoke then fire coming from the back of the house. No one was home at the time of the incident.
No injuries were reported, unfortunately 5 dogs, 1 cat, and several and guinea pigs perished in the fire.
1 Dog and 3 Turtles were removed from the structure, the dog was transported to the Vet Clinic.
The family is being assisted by the American Red Cross.
The Maryland State Fire Marshals were called to the scene and a Preliminary investigation revealed the fire started in the screened in rear deck, and was ruled accidental due to an electrical malfunction.
The total amount of the damages to the structure and contents is estimated at over $300,000.
Special Thanks to the Hollywood Papa John's for providing the firefighters working on the scene with several pizzas.