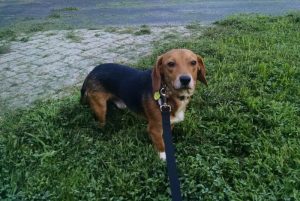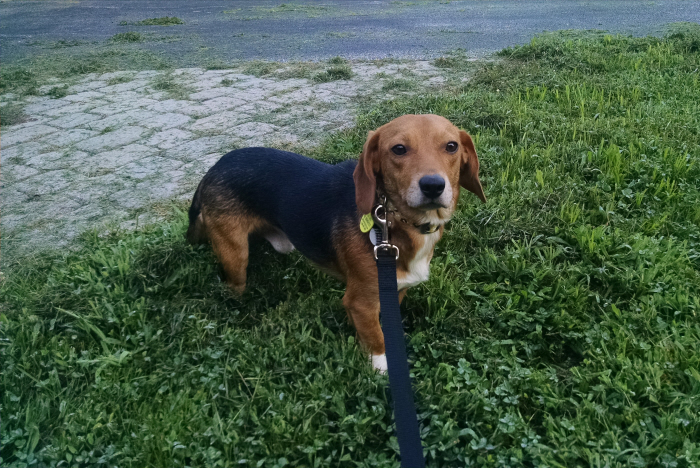 Wednesday's Pet for 2/1/17 is HARRY
Featured Pet: HARRY
Rescue Group: Beagle Rescue of Southern Maryland
Breed: Beagle/Dachshund Mix
Sex: Male
Size: Medium (18 lbs)
Vetted: Neutered and Up-to-date with routine shots
Adoption Fee: $300.00 Donation
Harry is an almost 1-year-old beagle-dachshund mix. He is well socialized and always happy. Harry is still young and in training, he will need loving patience as he continues to learn what is acceptable and what is not. He will do great with a canine companion. Harry is looking for a loving, committed family.
If you are interested in Harry, please fill out a Adopter Profile at:
http://beaglemaryland.org/Home.aspx?pg=adoption.htm
and email it to [email protected] for any other questions please see website here: http://beaglemaryland.org/home.aspx
A little bit of breed information:
The Beagle is a hardy little hound dog. The Beagle is loving and gentle, and happy to see everyone. Beagles are sociable, intelligent, and excellent with children.
Mixed breed dogs are generally healthier than purebred because they draw from a broader gene pool. When adopting a mixed breed dog, focus more on personality rather than breed. This can help so that you appreciate the dog even more. Love him on his own terms and he will love you back more.
"He is your friend, your partner, your defender, your dog. You are his life, his love, his leader. He will be yours, faithful and true, to the last beat of his heart. You owe it to him to be worthy of such devotion."
– Unknown