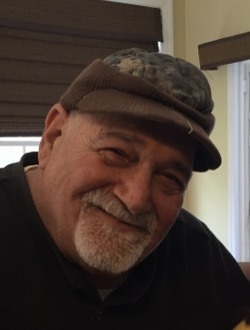 Vincent A. Lentini, age 77, peacefully entered into eternal rest at his home in Leonardtown, Maryland on Sunday, February 12, 2017.
He was born on August 22, 1939 in Auburn, New York to Antonio and Eleanor Lentini and moved with his family to Atlanta, Georgia when he was 13 years old. It was there that he spent the majority of his life. Vincent joined the U.S. Air Force briefly before returning to Atlanta where he attended cosmetology school and became a state-certified cosmetology instructor. He worked as an individual shop owner and as a teacher of cosmetology at the Occupational Educational Center North High School, retiring from the Dekalb County School System after 30 years. He also worked as a hairstylist at the Beauty College of Georgia. His clients and co-workers regarded him as a master at his trade and someone whom they could always count on for friendly conversation.
After his retirement, Vincent moved to Maryland in 2010, to live near his daughter Jennifer. He spent the last six years employing skills he learned from his dad, who had taught him how to fish at a very young age. He turned that bond into a lifelong passion by becoming an avid fisherman. Vincent loved the outdoors and sharing his broad knowledge of fishing and hunting with his family and friends. His greatest sense of pride came from his three children. To his friends and family he was kind, affectionate, and an endless source of wisdom.
Vincent was preceded in death by his father, Antonio Lentini, his mother, Eleanor LaPorta and his brother Frank Lentini. He is survived by his sister, Bridget Mastrogiovanni (Benny) of Norcross, Georgia, his three children Lisa Sapp (Robbie) of Brooklet, Georgia, Jennifer Green (Nick) of Leonardtown, Maryland and James Lentini of Astoria, New York. He is also survived by his five grandchildren Colson, Brock, Garrett, Joshua and Audrey and many nieces, nephews and cousins.
Visitation will be held from 6-8 p.m. on Friday, February 17, 2017 at Brinsfield Funeral Home, 22955 Hollywood Road, Leonardtown, Maryland. A Funeral Mass will be held on Saturday, February 18, 2017 at 10 a.m. at St. John Francis Regis Catholic Church, 43950 St. Johns Road, Hollywood, Maryland. Interment is private.
Arrangements by the Brinsfield Funeral Home, P.A.