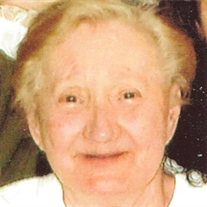 Betty Jean Perdue, 78 of La Plata, Maryland died February 19, 2017.
Betty was a housewife of many years, a nurses' aide, and a waitress. She loved to dance and cook. She also loved eating crabs and a cold Miller. She loved animals and babies as well as spending time with family.
She was the daughter of Gene and Ethel Collins. In addition to her parents, she was predeceased by her husbands, Thomas Patrick Walker and Kenneth Wayne Perdue.
She is survived by her sons, Donald R. Johnson, Thomas F. Walker, and James E. Walker and her daughters, Patricia J. Fiske and April R. Perdue. She is also survived by many grandchildren and great-grandchildren.
Friends received on Saturday, February 25, 2017 from 1PM until time of Funeral Service at 2PM at Raymond Funeral Chapel, 5635 Washington Avenue, La Plata, Maryland 20646.
Memorial contributions may be sent to your charity of choice.