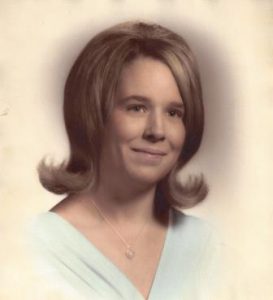 Linda Louise Dearstine, 65, of Lusby, MD and formerly of Jessup, MD, died on March 8, 2017 at her residence.
Born November 16, 1951 in Cheverly, MD, she was the daughter of the late Marvin N. Dearstine and Dorothy L. Dearstine. Linda graduated from Park Dale High School in 1971.
Linda is survived by her children, Thomas Deacon (Nikki) of Ashburn, VA, Steven Blake of Lusby, MD and Doralynn Townsend of Lusby, MD; four grandchildren; and her brother, Jerry Dearstine (Pattie) of PA.