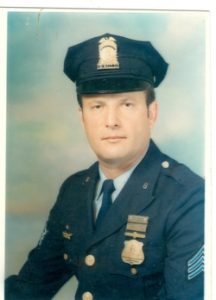 Samuel Leon Franklin, 86, of Mechanicsville, MD passed away at the Charlotte Hall Veterans Home on March 17, 2017 in Charlotte Hall, MD. Samuel was born to the late Harry Alfred Franklin and the late Gussie Buck Franklin in Washington, DC on October 28, 1930.
Samuel served with the U.S. Marines Corps. He retired from the Metropolitan Police Department as a Sergeant in 1972. He was also a member of the Police Pistol team. He later worked as a Communications Coordinator at St. Elizabeth's Hospital and National Institute of Health; and as a Contract Marshal for the U.S. Marshal Service. He founded and operated Waldorf Shoe Repair.
Samuel was a member of Masonic Lodge No. 223 in Hollywood, MD; a former member of Mechanicsville Lions club; and a long time member of Christ Episcopal in Chaptico, MD.
Samuel is survived by his loving wife of 54 years, Betsy Franklin; daughters, Elizabeth Redmond Bailey (Mark), Catherine Nalls Franklin; granddaughters, Catherine Bailey, Elise Bailey and Eva Bailey.
A Memorial Service is planned for a later date.
Memorial contributions may be made to Christ Episcopal Church, P.O. Box 8, Chaptico, MD 20621.