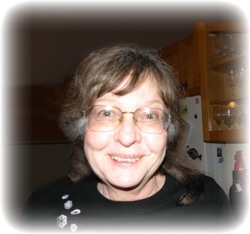 Julia French "Julie" Bayles, 68, of Hollywood, MD passed away on March 22, 2017.
She was born July 19, 1948 in Nashville, TN to Elizabeth Wells French and the late Jefferson M. French, Jr.
On July 5, 1997 Julie married her beloved husband, Steve Bayles, in California, MD. Together they celebrated 19 beautiful years together.
Julie enjoyed reading; watching her favorite TV shows; playing "Mom" to Peppy, April and Cody; riding on the back of Steve's Gold Wing; but most of all spending time with her family and friends.
In addition to her mother and husband, Julie is survived by her siblings: Jefferson M. French, III of Proffitt, TX, and Elizabeth French Finn of Amherst, MA; Nieces and Nephews: Katie Palmer Finn (Tara) of Arlington, VA, Clare French of Baltimore, MD, Robert French of TN, and Ned French (Phil) of Germany. She is preceded in death by her father, and also her brother W. Martin French.
Family will receive friends on Saturday, April 8, 2017 from 1-3 p.m. with a memorial service celebrated by Reverend Joe Orlando at 2 p.m., at the Brinsfield Funeral Home, 22955 Hollywood Road, Leonardtown, MD 20650. Interment will be private.
Memorial contributions may be made to the American Heart Association, P.O. Box 5216, Glen Allen, VA 23058-5216.
Arrangements by the Brinsfield Funeral Home, P.A.