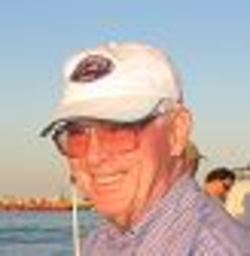 Donald Hearn Horner, 95, departed this life at Charlotte Hall Veterans Home on March 22, 2017. He was born on December 9, 1921 at Wetiquin, MD. He was the son of the late Harry G. Horner and Bessie Hearn Horner. He graduated from Nanticoke High School and Washington College, class of 1942.
After serving in the Army in World War II, he taught at Berlin and Mardela, before working with his brother, Louis, at Horner Motor Sales, and later Horner Honda. He was a lifelong resident of the Eastern Shore.
Besides his parents, he was predeceased in death by his brother H. Louis Horner, his sister-in-law, Mary Louise Horner, and the love of his life, his wife, Jane Mears Horner. He is survived by his children, Michael Hoch (Donna), Christy Watts (Bob), and Bruce Horner (Kathleen Tully), fourteen grandchildren and a host of great grandchildren. He is also survived by special niece and nephew, Sandy Horner, H.L. (Bud) Horner and his wife Beverly.
The family would like to thank Dr. V. Bautista at the VA clinic in Pocomoke, Dr. Passeri in Salisbury, and Dr. Karim at Charlotte Hall Veterans Home for the outstanding care you provided to our father over his last years. We are deeply grateful for the exceptional care and compassion provided by the staff on 2B at Charlotte Hall Veterans Home.
A Memorial Service will be held on April 3, 2017 at 1PM at Calvary Baptist Tabernacle, 337 Tilghman Road, Salisbury 21804. The Rev. Lou Bradley will officiate. Interment will be private.
In lieu of flowers, please consider a donation to Calvary Baptist Tabernacle or Charlotte Hall Veterans' Home, 29449 Charlotte Hall Road, Charlotte Hall, MD 20622.