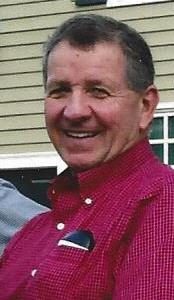 Thomas Ernest Ostenso, 74 of Lusby, MD, passed away on March 25, 2017 at his residence. Born March 20, 1943 in Washington, D.C., he was the son of the late Sigurd Ostenso and Catherine (Ruckert) Ostenso.
Tom is survived by his wife Jeanne Carol Ostenso; his sons, Gary Ostenso of Solomons, MD and Jeff Ostenso of Annapolis, MD; his Daughter in law Dinah Ostenso of Annapolis, MD; grandchildren, Andrew Ostenso of Sunderland, Jake, Madeline and Colin Ostenso of Annapolis, MD; his brother, Paul Ostenso of Delaware, MD. He preceded in death by his Sister Patricia Hessler and brother Richard Ostenso.
Tom had a successful career as President of Frank Gumpert Printing Company for more than 50years. He was instrumental in helping build the foundation of what is now Ironmark. He was held in high esteem and cared deeply for his employees.
Tom enjoyed fishing and playing golf with his friends and family at Chesapeake Hills. A dog lover he always enjoyed having a golden retriever around the house.
Time of Service: 3/31/2017 11:00 AM
Service Location: Chesapeake Church