Clara Pham from St. Mary's County Recognized; Winners' Schools Receive Tree Plantings
Fifth-grade students from around the state have snared spring tree plantings for their schools, thanks to their award-winning Arbor Day posters submitted to the Maryland Department of Natural Resources.
The Maryland Forest Service accepted hundreds of entries for their 2017 Arbor Day Poster Contest.
Fifth-graders created posters using varied artistic techniques, including crayons, paint, colored pencils and markers, all illustrating this year's theme, "Trees are Terrific and Energy Wise!" Their original artwork featured trees from a wide range of species and colors set in a variety of different climates, weather patterns, locations and surroundings.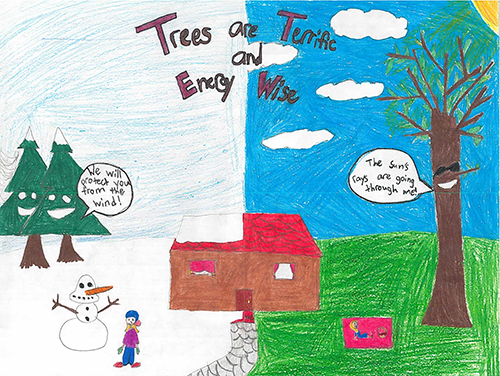 The first-place statewide winner is Clara Pham from St. Mary's County. Her school will receive a prize of 15 trees.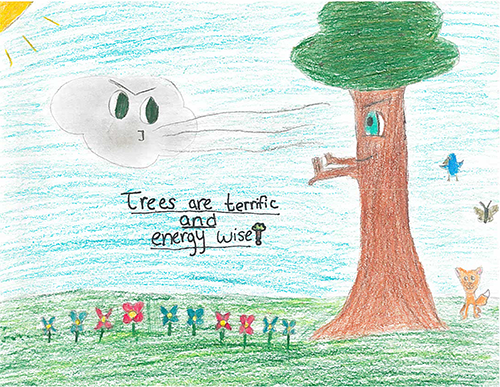 The second-place statewide winner is Morgan Robb of Baltimore County, bringing back to school 10 trees for planting.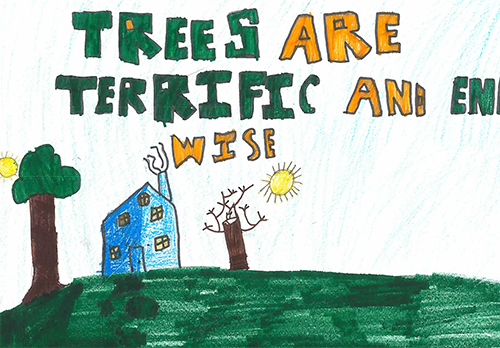 The third-place statewide winner is Tyler Koshar from Frederick County, who's having 5 trees newly planted at school.
The Arbor Day Poster Contest is hosted annually by the Maryland Forest Service's Tree-Mendous Maryland Program.
You can see the statewide winning poster entries as well as first-place county winning posters here.