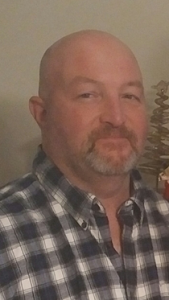 Michael Allen Morris passed away on Friday, April 7th in La Plata at the age of 49. He was born on October 14th, 1967 in Washington, DC, the son of Clyde Wayne Morris and Rebecca Faye (Malone) Morris. He is predeceased by his father, Wayne, and is survived by his wonderful mother, Rebecca, his caring wife, Margaret and his son, Michael.
Michael graduated Gwynn Park High School in 1985 and married his wife Margaret on November 12, 1994. He loved hunting, golfing, fishing and working on his truck, as well as being a soccer coach. Michael worked as a Steam Fitter with the Union 602. He will be missed by many, including his dog, "Kingsford".
The family will recieve guests on Tuesday, April 11th from 2pm to 4pm, and later at 6pm to 8pm at Arehart Echols Funeral Home. The service will be held at Calvary United Methodist Church in Waldorf (St. Charles), Maryland on Wednesday, April 12th at 10am. The intermit will follow at Trinity Memorial Gardens in Waldorf, Maryland.
Please be encouraged to sign the online guesstbook and leave condolences for the family on this website (ArehartEchols.com) on the tabs above or the links below
Arehart Echols Funeral Home can be contacted at (301)934-8342