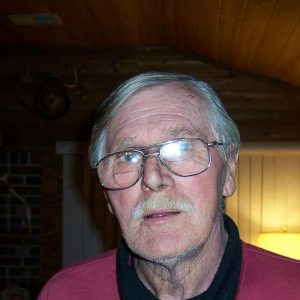 John Wayne Hooper, 72, of Prince Frederick, MD, passed away on April 3, 2017, in Prince Frederick, MD, surrounded by his beloved family, after a long, courageous battle with cancer.
"Johnny" was born in Prince Frederick MD to Annie and the late John Hooper on October 9, 1944 in Prince Frederick MD. He graduated from Calvert Senior High School in 1963. Over the years, Johnny was a hard worker, having held jobs at SHA as a truck driver, IGA as a butcher, and finally at Cochran's Landscaping, where he was unfortunately injured and unable to work anymore.
Johnny's many hobbies included landscaping, fishing, yard sales, and watching wrestling. His love for pets was admirable, but his love for his own dogs, Sandy and Pookie, was unmeasurable. He loved his visits to Safeway where all the associates came to know and love him. His favorite was $5 Fridays! Johnny had a heart of gold, and loved all those around him. He would give anybody he knew his very last dollar.
Johnny is survived by his mother, Annie, son Paul "Tony" Hooper, daughter, Barbara Jean Hooper, sister Karen Hooper, brothers William and Donald Hooper, granddaughters Alyssa and Briana, and numerous nieces and nephews.
He was predeceased by his father John and brother Charles.
Pall bearers will be Donald Hooper, Charlie Hooper, Danny Hooper, Mark Walter, Ray McGaha, and Mike Frazier.
Honorary pallbearers will be Karen, Barbara Jean, Kyle, Kaylyn, Conner, and Alyssa Hooper.
In lieu of flowers, donations can be made in Johnny's name to Calvert Humane Society or CAWL.