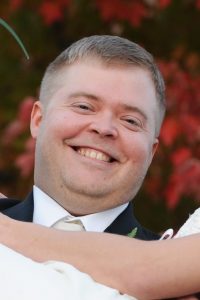 Joseph (Joe) M. Riley, 38, of Deale, MD passed away suddenly on April 6, 2017.
Joe was born August 13, 1978 in La Plata, MD. Joe will be remembered by his handsome smile, huge caring heart, generous nature and kind personality. He was a great person and would do anything for anyone. Joe was happiest spending time with family and friends especially his children, Samantha and Benjamin and wife (and high school sweetheart) Michelle playing board games, watching Transformers, bicycling, kayaking, tennis, bowling and just being together. He also enjoyed riding his Honda 50, camping and working with his hands: electrical work, fixing motors and wood working. He will forever be in our hearts, loved and missed. He is survived by his wife Michelle Riley, daughter Samantha Riley, son Benjamin Riley, mother and father, Patricia and Joseph Riley, brother Michael Riley, nephews, Owen and Andrew.
The family asks that you spend time with your children, spouses and loved ones; take a walk on the beach, be positive and encouraging, and take it one day-one moment at a time. This is what Joe would wish.