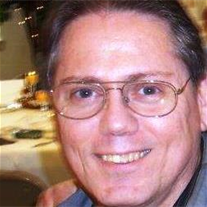 Thomas Patrick "Tom" McCarthy, 60 of Waldorf, Maryland died April 2, 2017.
Tom was a Owner/Plumber of McCarthy Plumbing, having served 30 years and was a Veteran of the United States Navy, having served from 1974-1976. He was a member of St. Peter's Catholic Church in Waldorf, Maryland. In his youth, he was a cartoonist/artist with appearances in the Maryland Independent newspaper. He wrote poetry, was proud of his Irish heritage, loved spending time with his dogs Max, Midnight, and Baby Girl. He most enjoyed time with his grandchildren.
He was the son of Bernard J. McCarthy Jr. and Loretta Y. Saylor McCarthy. In addition to his parents, he was predeceased by his brother, Michael T. McCarthy.
He is survived by his wife of 40 years, Pamela M. McCarthy; his son, Sean P. McCarthy; his sister, Patricia Block and husband Michael; and his grandchildren, Emma, Connor, and Cadan.
Friends received on Saturday, April 8, 2017 from 9AM until time of Mass of Christian Burial at 10AM at St. Peter's Catholic Church in Waldorf, Maryland. Interment on Thursday, April 13, 2017 at 1:45 PM at MD Veterans Cemetery in Cheltenham, Maryland with U.S. Navy Honors.