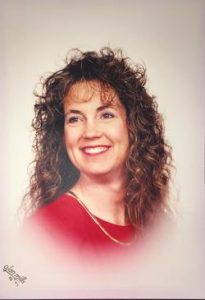 Mary "Meta" McKnight Wilt, 56, of Avenue, MD passed away April 6, 2017 at her home surrounded by her loving family.
She was born July 7, 1960 in Houston, TX to the late Byron Morris McKnight and Amelda Ann Singleton McKnight.
In 1987, Meta graduated from the University of Houston with a Bachelor of Arts degree in Accounting. She became a certified public accountant in 1990 and spent over 30 years dedicating her knowledge and expertise to many companies. She was employed by KPMG as the Chief Financial Officer in California for 6 years, West States in Houston as a Controller for 7 years, the Virginia Symphony in Virginia Beach, VA as the Chief Financial Officer, and was the Financial Officer for the Thomas Jefferson National Laboratory handling all the funding for grants. She was later employed by Murphy & Murphy, CPA, LLC as the Senior Manager from November 2001 to November 2006, Flooring Max, Inc. from November 2006 to March 2011, and the Director of Audit Services for Murray, Wamsley & Schrader, CPA, LLC from March 2011 to March 2013. She went on to found her own company, MW Diamond Consulting where she guided many businesses and helped countless people.
On July 7, 1990, Meta married her beloved husband, James Kevin Wilt in Springfield, VA. Together they celebrated over 26 wonderful years of marriage. She was a devoted wife and loving mother. She was her children's biggest supporter and cheerleader. She helped to coach cheerleading for many years and dedicated countless hours as the Hot Lunch Coordinator for Father Andrew White School. She was a soccer, football and wrestling mom. Her family was her greatest pride and joy and she loved spending her time with them. Her favorite vacation was with all of them at Smith Mountain Lake in Western VA.
She was a member of the Finance Club, Accounting Professionals, AICPA and MAICPA. She was a long time active member of St. Aloysius Catholic Church and a past Eucharistic Minister. She volunteered many hours with Father Andrew White School and St. Vincent DePaul Society.
In addition to her beloved husband, Meta is survived by her children: Sean Wilt of Camp Pendelton, CA, Allyson Wilt of Avenue, MD, Michael Wilt of Avenue, MD, Emily Wilt of Avenue, MD and Travis Brickman (Brook) of Midway Park, NC; her siblings: Michelle Guzman (Rick) of Mineral Wells, TX, Amy Wallace (Mike) of Flower Mound, TX, and Byron McKnight (Bibi) of Rockwall, TX; her granddaughter, Kendall Brickman; her in-laws, James and Regina Wilt; many nieces, nephews, cousins, and extended family and friends. She is preceded in death by her parents.
Family will receive friends for Meta's Life Celebration on Friday, April 21, 2017 from 5:00 till 8:00 p.m. with a prayer service at 7:00 p.m. at Brinsfield Funeral Home, P.A., 22955 Hollywood Road, Leonardtown, MD 20650. A Memorial Mass will be celebrated by Reverend David Beaubien with Reverend Raymond Schmidt and Reverend John Dakus as concelebrants on Saturday, April 22, 2017 at 11:00 a.m. at St. Aloysius Catholic Church, 22800 Washington Street, Leonardtown, MD 20650. Inurnment will be held at a later date at Arlington National Cemetery.
Serving as pallbearers will be Michael Wilt, Travis Brickman, Jim Janousek, Ed Henderson and Sean Wilt.
Memorial contributions may be made to St Vincent DePaul Society, P.O. Box 310, Leonardtown, MD 20650.