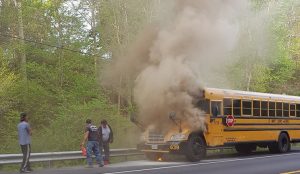 On Tuesday, April 18, 2017, at approximately 7:45 a.m., St. Mary's County Sheriff's Office deputies responded to the area of Point Lookout Road and Fairgrounds Road for the report of a school bus on fire.
The preliminary investigation revealed school bus #639, was in the process of transporting a bus full of students to Leonardtown High School when the engine compartment began to smoke. The bus driver pulled over to the shoulder of the road in front of Leonardtown Middle School and immediately evacuated the students off the bus. After all students had been removed, the bus caught fire.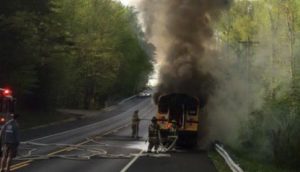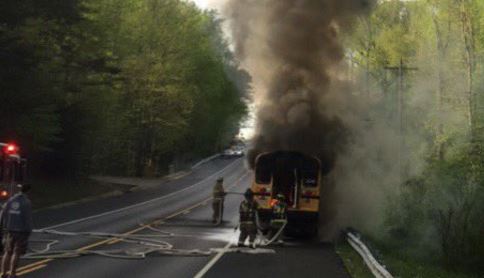 At this time, there does not appear to be any injuries as a result of the incident.
The portion of the roadway in front of the school is temporarily closed.
The St. Mary's County Public Schools administration is actively working to notify the parents of the students. Parents with questions are asked to contact their child's school directly.
The investigation as to the exact cause of the fire is on-going by the St. Mary's County Public Schools Department of Transportation as well as St. Mary's County Emergency Police & Fire Personnel.