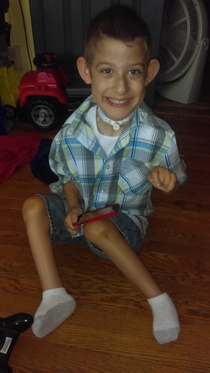 Jayden Chad Deel, 8, of Mechanicsville, MD passed away on April 19, 2017 at Children's Medical Center in Washington, DC.
Born in Baltimore, MD on September 29, 2008, Jayden is survived by his mother, Brandi Kasulaitis; father, Dustin J. Langley; brothers, Cameron Langley and Tyler Kasulaitis; grandmother, Sheree Kasulaitis; grandfather, George Sams; step-grandparents, Dena and Donald Langley; and uncle, George Sams, Jr.
Jayden was a student at Oakville Elementary School in St. Mary's County. He loved Power Rangers.
Services are to be announced.