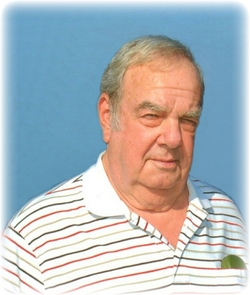 Leo Peter Klear Jr., 74, of Leonardtown, MD, died on Friday, April 21, 2017 at St. Mary's Hospital in Leonardtown, MD.
Born on May 24, 1942 in Leonardtown, MD, he was the beloved husband of Jo Anne Klear, daughter of Anna Mae Austin. He was cherished as the father of Susan M. Fielders, Brian A. Klear, Jaime M. Maher, and the late Leo P. Klear III. Known as "Pop-Pop," he was a loving grandfather to Camry Fielders, Courtney Fielders, Cole Voelpel, Barrett Klear, Anna Louisa Klear, and Leo Matthew Maher.
He retired after a full career as a Forest Ranger for the Maryland Department of Natural Resources during which he worked with land owners, Fire Departments, Rescue Squads, and power-line tree-trimming crews in the tri-county area. Leo was a generous man that enjoyed working on his home and tractors, attending his grandchildren's activities-especially volley ball games, fishing for perch, and trot lining for blue crabs.
Family will receive friends for Leo's Life Celebration on Tuesday, April 25, 2017 from 5-8 p.m. with prayers at 7 p.m. at Brinsfield Funeral Home, 22955 Hollywood Rd, Leonardtown, MD. Funeral Services will be at 10 a.m. on Wednesday, April 26, 2017 with Bishop William McClean officiating. Interment will follow at Saint Aloysius Cemetery, Fenwick Street, Leonardtown, MD 20650.
Serving as pallbearers will be Steve Arnold, Michael Brynteson, Michael Klear, Leighton Maher, Wayne Pilkerton, Dan Slade, and Michael Sparks. Honorary pallbearers will be James Cryer, Kenny Cryer, Cole Voelpel, Barrett Klear, and Leo Matthew Maher.
Memorial contributions may be made to: Leonardtown Rescue Squad, 22855 Lawrence Ave, Leonardtown, MD 20650 or Leonardtown Volunteer Fire Department, 22733 Lawrence Ave, Leonardtown, MD 20650.