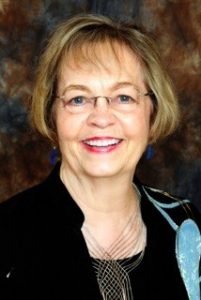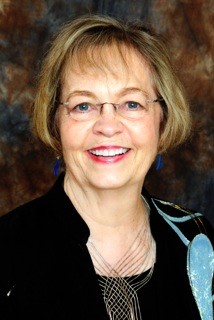 Calvert County's own Margaret Dunkle has been selected as one of Maryland's 100 Top Women for 2017. She was honored at an April 24th gala in the Joseph Meyerhoff Symphony Hall in Baltimore.
As Suzanne Fischer-Huettner, publisher of The Daily Record, which sponsors this award, stated: "To be honored as a Top 100 Woman requires more than just career success. She must be an exemplary citizen, committed to her community, creating change and growing the next generation of leaders through active mentoring." A record number of 435 women were nominated this year for this statewide honor.
Dunkle was recognized her work to honor Harriet Elizabeth Brown. As the event's program says:
Margaret Dunkle chairs the Harriet Elizabeth Brown Commemoration Task Force. Her mission is to tell you about Harriet Elizabeth Brown, a trailblazing civil rights advocate who, in 1937, with representation from NAACP attorney Thurgood Marshall, successfully challenged unequal pay for African-American Teachers.
It was Dunkle's own pioneering efforts as Chair of the Calvert County Commission for Women that led to the Task Force recognizing Brown's impact on history.
In 2012 Dunkle was inducted into the Maryland Women's Hall of Fame for her work toward stronger Title IX regulations in college athletics."
The unveiling of the Harriet Elizabeth Brown portrait will mark completion of third and final recommendation of the Harriet Elizabeth Brown Commemoration Task Force. The public is invited to this event, which will be at the Calvert County Court House on Tuesday, May 23rd, at 1:30 p.m. The first two Task Force recommendations, already implemented, were naming the new community center in Prince Frederick the Harriet Elizabeth Brown Community Center and dedicating a portion of Maryland Route 2 as the Harriet Elizabeth Brown Memorial Parkway.
Other 2017 Top Maryland Women include State Senator Cheryl Kagan, Baltimore City Health Commissioner Leana Wen, Delegates Anne Healey and Edith Patterson, Towson University President Kim Schatzel, Cecil College President Mary Bolt, Notre Dame of Maryland University President Marylou Yam, Calvert Memorial Hospital Foundation President and businesswoman Lynette Maria Entzian, and Judges Deborah Sweet Eyler, Wanda Keyes Heard and Nicole Pastore-Klein.