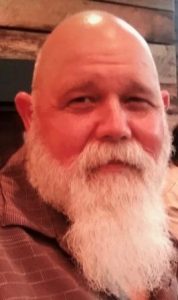 Lennie Phillip "Hot Rod" "Pooh" "Uncle Pooh" Rose, 59, passed away at home unexpectedly on April 20, 2017 in Lexington Park, MD. He was the son of the late Barbara Ann "Ludwig" Browning and Jack Luther Rose Jr.
Lennie was born on June 11, 1957 in Rocky Mount, NC.  He played on the Varsity Football team at Calvert Sr. High School and graduated in 1975.
Lennie spent the past 38 plus years wearing multiple guns on his hip and several badges on his chest. After graduating from high school, he served active duty in the U.S. Air Force.  After an Honorable Discharge from active duty he went on to serve our great Nation with more than 30 years of service and retired from the U.S. Air National Guard Reserves. When the Calvert County Detention Center was first built, Lennie was the youngest Correctional Officer to work there. During the years after that he was a Federal Police Officer at Pax. River Naval Air Station and retired from Exelon, formerly known as Calvert Cliffs Nuclear Power Plant BG&E Security System.
Lennie loved his family, friends and dogs. He loved attending the Chesapeake Church and enjoyed cooking and serving at the events and his fellowship. He had a heart of gold and Loved his Savior. Oh, how he loved to dance and ride his Harley. He never met a stranger and was always there to lend a helping hand to someone in need.
In his spare time, he loved being a member and Past President of the Blue Knights MD IV Chapter where he enjoyed cooking, serving and entertaining the Veterans at Charlotte Hall Veterans Home, putting smiles on the faces of the disabled children during fishing and outdoor events, the Rolling Thunder events and the Wounded Warriors events. He was also a member of the HOGS Organization.
He wasn't a member of the Solomons Vol. Rescue Squad & Fire Dept. but he loved to work right along with the members, cooking and serving at their fund-raising events. But most importantly he enjoyed playing Santa Claus on their Santa runs and putting smiles on faces from infants to seniors.
His hobbies included hunting, fishing, Nascar, football, going to yard sales and antique collecting.
Lennie is survived by his son Travis McLane (Tara) of Port Republic, MD and daughter Aspen Rose. He is also survived by his 4 sisters Carrie Rose of Lusby, MD, Kimberly "Browning" Wivel of Emmitsburg, MD, Bettie "Rose" Smith of Lusby, MD, Tammie "Rose" Mittlesteadt of Green Cove Springs, FL and by 12 nieces/nephews and 14 great nieces/nephews.
He is also preceded in death by his brother Lucky LeGrande and step-father Kendall A. Browning.
Family will receive friends on Thursday, April 27, 2017 from 6:00 p.m. until 8:00 p.m. at Rausch Funeral Home, 20 American Lane, Lusby, MD  20657.  A Funeral Service will be held on Friday, April 28, 2017 at 11:00 a.m. in the Rausch Funeral Home chapel.  Interment will follow in Asbury Cemetery, Prince Frederick, MD.
Memorial contributions may be made to the Charlotte Hall Veterans Home, 29449 Charlotte Hall Road, Charlotte Hall, MD  20622.