Power Play feature gives winner $100,000 prize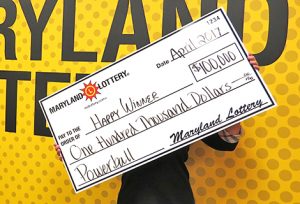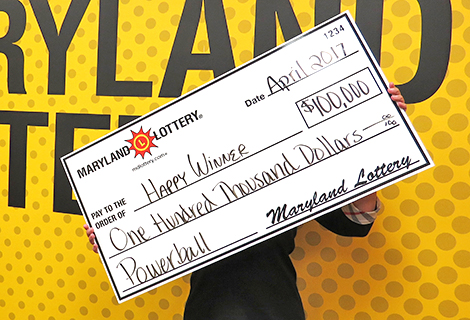 A $100,000 Powerball win has a U.S. Air Force veteran flying sky high with happiness over the prize she describes as "life changing."
For years, the loyal player has budgeted $20 a week to play Powerball and Mega Millions in hopes of someday finding a big win.
"This couldn't have come at a better time," said the mother of one.
The grateful woman visits the 7-Eleven store at 3370 Middletown Road in Waldorf every Tuesday, Wednesday, Friday and Saturday to buy quick-pick tickets for that night's Powerball or Mega Millions drawing. She always buys one regular Powerball ticket and one with the Power Play feature. Power Play adds $1 to the price of the ticket and multiplies all prizes other than the jackpot by 2, 3, 4, 5 or 10. The Waldorf resident does the same with Mega Millions, buying three regular quick-pick games and one with the Megaplier feature, which has multipliers of 2, 3, 4 or 5.
"I've been playing for seven years and I just knew it was going to pay off at some point," said the lucky winner, a government information technology worker.
In the past, she would check her tickets against the winning numbers "every day after the drawing," she said. However, her life got busy and that routine ended. "Now, the tickets sit in my purse and every now and then I'll clean them out."
On April 17, she did just that and came across her $3 Powerball ticket with Power Play for the April 8 drawing. The 37-year-old checked the numbers and thought she won $100, then checked them again and saw her prize was $100,000.
"Oh my gosh, oh my gosh," she remembers exclaiming to herself. "I couldn't believe it!"
She called a friend to share the great news and then a sibling. The "Happy Winner" has only told a few close members of her family who she knows can keep a secret! She doesn't even plan to tell her youngster about her Lottery luck but will set aside some of her prize for future college expenses. Our "Happy Winner" also plans to pay off some bills and put the remainder of the prize in the bank until she can decide how to best use it.
The optimistic woman plans to keep playing her favorite jackpot games. In fact, she had already bought her tickets for the April 26 Powerball drawing before coming to Lottery headquarters in Baltimore to claim her prize. The jackpot for April 26 is $100 million with a cash option of $62.5 million.