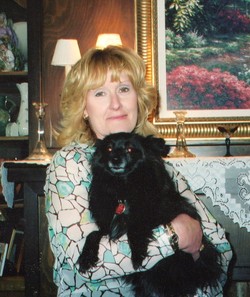 Colleen Marie Cord, 58, of Lexington Park, MD passed away April 20, 2017.
She was born December 8, 1958 in Prince George's County, MD to the late Robert John Cord and Mary Evangeline Cord.
Colleen earned her Associate of Arts degree from the Community College of Southern Maryland. She was employed as an administrative assistant at the College of Southern Maryland, Leonardtown campus. Her hobbies included gardening and arts and crafts. She was kind hearted and enjoyed helping her neighbors.
Colleen is survived by her siblings: Rena Judy of Bowie, MD, Suzanne Cord of Leonardtown, MD, Cindy Cord Winning of Sarasota, FL, Henry Cord (Elizabeth) of San Jose, CA, Michael Cord (Pat) of Indian Head, MD, Matthew Cord (Debbie) of King George, VA, and Mark Cord (Terri) of Charlotte Hall, MD; and many nieces, nephews, cousins and extended family. In addition to her parents, she is preceded in death by her siblings, Teresa Cord Gravino, Bobby Cord, Buck Cord, Denny Cord, Steve Cord, and Chris Cord.
Family will receive friends on Friday, April 28, 2017 from 11:00 to 12:30 p.m., with a Funeral Service celebrated by Deacon Ammon Ripple at 12:30 p.m., at Brinsfield Funeral Home, 22955 Hollywood Road, Leonardtown, MD 20650. Interment is private and will be held at Fort Lincoln Cemetery, 3401 Bladensburg Road, Brentwood, MD 20722.
Condolences to the family may be made at www.brinsfieldfuneral.com.
Arrangements by the Brinsfield Funeral Home, P.A.