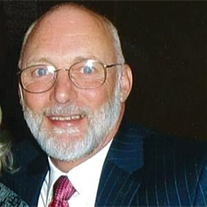 David "Dave" Bradley Mariner, 58 of Cobb Island, Maryland, passed away on Wednesday, April 19, 2017. He was born March 19, 1959 in Sioux City, IA.
Dave graduated in 1978 from Homestead High in Cupertino, CA. He moved from California to Maryland in 1998. Dave had a long and successful sales career retiring in March 2015 as a Sales Manager from Service Corporation International. He enjoyed boating, baseball, skiing, golf, cooking and grilling, watching sports, vacationing, and good times hanging with friends.
Dave is survived by his wife, Kayla Mariner of Cobb Island; his mother, Ellen Mariner of Folsom, California; his sister, Angela Sing (Michael) of Folsom, California; and his nephews, Jonathan and Joshua Sing of Folsom, California.
Friends received on Thursday, April 27, 2017 from 5:30PM until time of Memorial Service at 6:30PM at Raymond Funeral Service Chapel, 5635 Washington Avenue, La Plata, Maryland 20646.
Memorials in Dave's name may be made to the Cobb Island Volunteer Fire Department and EMS, Attn: Treasurer, PO Box 156, Cobb Island, Maryland 20625.