Popular State Parks Challenge Celebrates 10th Anniversary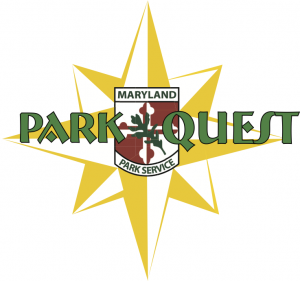 The Maryland Department of Natural Resources today is opening registration for Park Quest, the popular family-based outdoor adventure program.
Park Quest allows families to engage in outdoor activities and adventures at Maryland's beautiful state parks and public lands throughout the summer.
"We are marking the 10th anniversary of Park Quest, and we're featuring our best quests for this year's celebration," Maryland Park Service Superintendent Nita Settina said. "These outdoor adventures engage families in pursuits that teach young and old alike about Maryland's history, wildlife, and available recreational activities such as fishing, hiking and paddling."
Running from May 26 through Sept. 4, Park Quest challenges families to complete outdoor excursions at 18 specific sites throughout Maryland's extensive public lands. Teams will explore caves as a miner at Soldiers Delight Natural Environmental Area, paddle the 90-acre lake at Seneca Creek State Park, solve nature puzzles at Rocky Gap State Park and much, much more.
Many teams may take advantage of  campsite and cabin reservations and spend a night or two under the stars as they explore our network of state parks.
Registration for Park Quest 2017 will be done on a first-come, first-served basis via the online store, and will remain open until 1,000 team slots are filled.
Cost to participate is $10 per team at registration. Teams who completed 10 or more quests last year are automatically enrolled in this year's program. Teams must consist of at least one member 16 years of age or younger and at least one adult, with a maximum of 10 participants per team