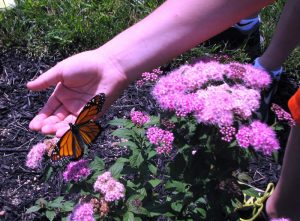 Calvert Hospice announces its annual Butterfly Release & Memorial Service to be held on June 11, 2017 starting at 2 pm at Wisner Hall, Kings Landing Park in Huntingtown.
The event is designed for those who want to celebrate the life of a loved one. The ceremony will incorporate music and reflection and concludes with a butterfly release.
Attendance is free; however, individuals and families have the option to purchase a butterfly ahead of time in honor of a loved one.
For more information or to RSVP, contact Peggy Braham at 410-535-0892 or [email protected].
Order forms can be downloaded from their website at: http://calverthospice.org/butterfly-release-memorial.