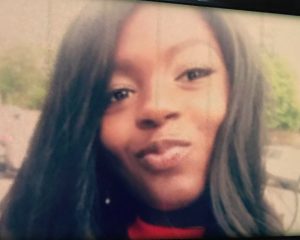 The Maryland State Police Leonardtown Barrack is seeking the public's assistance in locating missing juvenile: Tashiya Freniqua Thompson (DOB: 09/13/2000)
Thompson was last seen at Great Mills High School. She has long, straight, black hair and brown eyes. Her hair, in length, comes just below her shoulders. She may possibly have a blue drawstring backpack. Her last clothing description is unavailable at this time.
If anyone has any information on the whereabouts of Tashiya Thompson, please contact with the Leonardtown Barrack IMMEDIATELY at 301-475-8955.