Lt. Governor, State, and Local Officials Attend Ribbon-Cutting Ceremony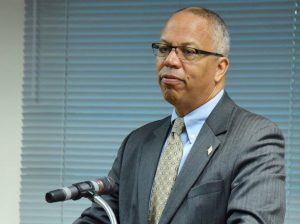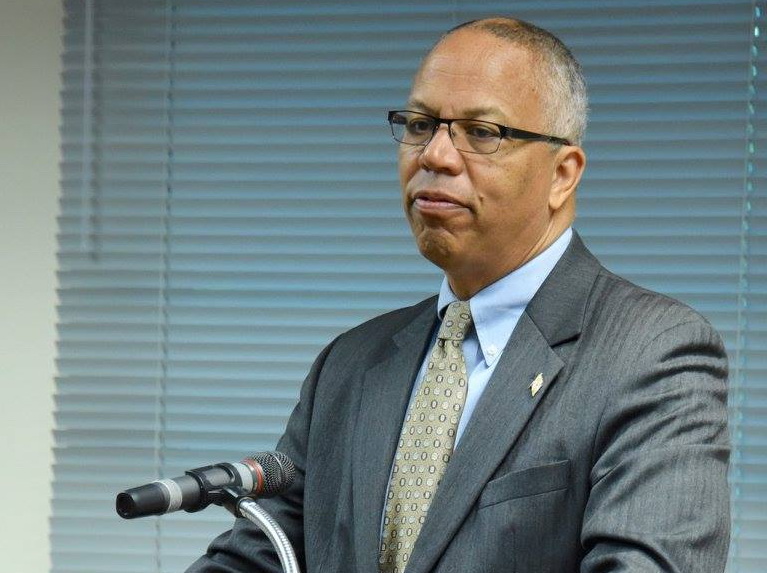 Lt. Governor Boyd K. Rutherford joined Maryland Environmental Service (MES) Director/CEO Roy McGrath, Maryland Secretary for Veterans Affairs George Owings, State Delegate Deborah Rey, and St. Mary's County Commissioners President Randy Guy, on behalf of Governor Larry Hogan's Administration, for a ribbon-cutting ceremony on May 11, 2017 to dedicate a new, state-of-the-art wastewater treatment plant serving Charlotte Hall Veterans Home in St. Mary's County.
The more efficient plant employs membrane bio-reactor technology to reduce the amount of nitrogen in the wastewater, without chemicals. This technology not only protects the environment by keeping chemicals out of the groundwater, but it also allows the flow of approximately 30,000 more gallons of wastewater per day. Charlotte Hall offers a home to 400 veterans.
The design and construction – approximately $3 million – were awarded to Maryland-based contracting firms, including Mott MacDonald, American Contracting & Environmental Services, and Kubota USA.
"For nearly 50 years, the Maryland Environmental Service has looked after our environment and the citizens of Maryland through solving some of the most difficult environmental challenges we face as a State. I want to thank Roy McGrath and his entire team for the work that they have done to protect our environment and to care for the wastewater needs at Charlotte Hall," Lt. Governor Boyd K. Rutherford said. "This is an exciting achievement for St. Mary's County, for the State of Maryland, for our environment, and, of course, our entire veteran community."
MES has provided water and wastewater services for Charlotte Hall for nearly 30 years. The new plant was commissioned in June of 2016.
"MES is proud to serve Maryland's citizens by enhancing and protecting our environment. Here in St. Mary's County, we were able to contract with private-sector Maryland companies while serving those who served the state and nation – our veterans," said Roy McGrath, Director/CEO of Maryland Environmental Service. "MES is honored to dedicate this new treatment plant by expanding water flow to one of the largest veterans' homes in our nation."
MES has plans for additional work to fill the current lagoon and improve the irrigation and rapid infiltration systems. MES also improved the electricity service to provide needed power, especially during the winter months.
"I am impressed by the work of MES and would like to have plants like this placed throughout our county," said St. Mary's County Commissioner President Randy Guy. "We are surrounded by 500 miles of coastline. We need this treatment (plant) in St. Mary's County."