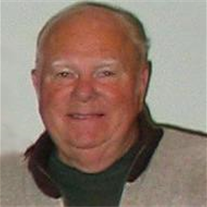 Robert L. Browning of Lusby, MD, passed peacefully away on Sunday, May 14, 2017, at Georgetown University Hospital in Washington, DC, at the age of 80.
Robert is survived by two brothers – Allen Tayman (Linda) and Donald Tayman (Carlene), five nephews – Gregory (Lisa), Eric (Lauri), Joseph (Regina) and Mark Tayman and niece Stacy Whelan (Tony). He is also survived by nine great nephews and nieces – Ryan, Zack, Christopher, Dylan and Landon Tayman, Annie Yarbrough and Amber, Kaitlyn and Anthony Whelan, along with numerous other loving cousins and friends.
He was preceded in death by his parents John W. Browning and Nellie M. (Phipps) Tayman and two sisters Joan and Shirley Browning.
The family will receive friends at Lee Funeral Home Calvert, 8200 Jennifer Lane, Owings, MD 20736, on Sunday, May 21 from 2 to 4 pm, where Funeral Services will be held on Monday, May 22 at 10 am. Interment to follow at Cedar Hill Cemetery, Suitland, MD.