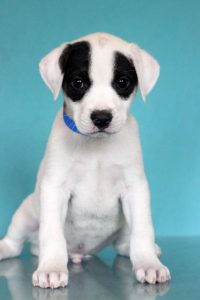 Wednesday's Pet for 5/17/17 KRANK
Featured Pet: Krank
Rescue Group: Last Chance Animal Rescue
Breed: Lab Mix
Sex: Male
Size: Puppy will get to about 50 lbs
Vetted: Neutered and Up-to-date with routine shots
Adoption Fee: Contact Rescue for fee
Krank along with many other puppies, dogs, cats and kittens will be available in a big adoption on Saturday May 20th Noon to 4 Pm at Petco in Waldorf Md. Pets in Need, Last Chance and Tri County Animal Shelter will have animals available for same day adoptions. Please see flyer below.
Krank #7030 is an adorable 11-week-old male Labrador mix. He is a typical sweet and playful puppy. Krank is good with other dogs. He is expected to weigh about 50 pounds as an adult. This pup is microchipped. We are working on crate training and socialization. Just like any puppy, this pup will need a loving home with an adopter that has the time to commit to continued puppy training to assist with house, leash and obedience training. This pup should be available for adoption at our Pups and Pits event at the Waldorf PetSmart on Saturday, May 20, from noon to 4 p.m. stay tuned to our Facebook page for adoption event updates: www.facebook.com/LCARMD.
If you are interested in adopting, please fill out an adoption form, downloadable from our website: http://www.lastchanceanimalrescue.org/adoptus.html and return it per instructions. Email [email protected] with questions or call the main office at 301-274-9409.
Stay tuned to our Facebook page for adoption event locations and updates: www.facebook.com/lcarmd
A little bit of breed information:
Labrador is one of the most popular breeds in the USA, they are loyal, loving and affectionate. Labrador's are patient making them a great family pet. Labs love to play and are super friendly, great with children and with other dogs.
"He is your friend, your partner, your defender, your dog. You are his life, his love, his leader. He will be yours, faithful and true, to the last beat of his heart. You owe it to him to be worthy of such devotion."
– Unknown