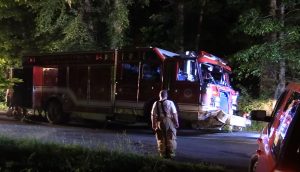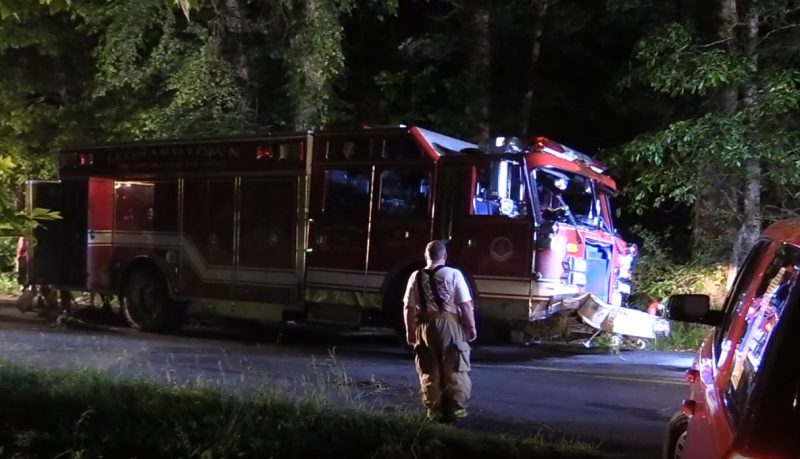 UPDATE 5/22/2017: One firefighter suffered 7 broken ribs, a fractured collarbone, a fractured arm and 8 stitches in his leg and lots of road rash!! He will be ok and more importantly the guys that we're in that fire truck are all ok .
Audio from St. Mary's County fire & rescue radio transmissions have been added to our video.
5/21/2017: On Sunday, May 21, 2017, at approximately 2:00 a.m., St. Mary's County Sheriff's Office patrol deputies responded to the 23000 block of Maypole Road in Leonardtown, for a single motor vehicle collision involving a Leonardtown Volunteer Fire Department fire truck.
The accident occurred approximately a half half mile in on Maypole Road from Point Lookout Road.
The preliminary investigation reveals, Squad 1, a 1996 Salisbury Simon-Duplex Heavy Rescue Truck left the roadway and struck an embankment while responding to an unrelated motor vehicle collision.
Two occupants of the fire truck were transported by "Trooper 7" for the treatment of non-life threatening injuries.
The patrol division is continuing the investigation.