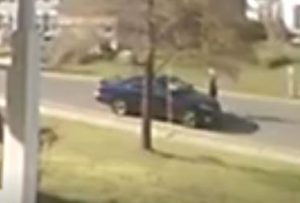 On Monday, April 17, 2017, patrol deputies from the St. Mary's County Sheriff's Office responded to a suspicious incident in the Willow Woods subdivision of Lexington Park. The preliminary investigation revealed a juvenile in the neighborhood was approached by an adult female in a dark sedan, who was unknown to her. The juvenile became concerned and reported the incident to her family members.
The investigation was continued by the Criminal Investigations Division and through their investigation, detectives obtained additional information including part of the interaction captured by a surveillance camera in the area.
Anyone with information as to the identity of the adult female or additional information is asked to contact Detective Scott Ruest at 301-475-4200, ext. *2297 or by email, [email protected].