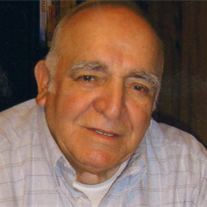 Nick T. Parrett, CMSgt US Air Force Retired of Clinton, MD.
On Saturday, May 20, 2017 at the age of 86, Nick passed away surrounded by his loving family. He is survived by his wife of 63 years Patricia, his children, Butch, Mike, Tom (Maria), Theresa (Andy) & Jim (Karla), 15 Grandchildren and 14 Great Grandchildren.
Mr. Parrett was born on May 25, 1930 in New Castle, PA. He served in both The Korean and Vietnam War, having received numerous medals and awards during his 30 years of Service. After retirement Nick owned a 30 year business in moving & Storage.
Viewing & Funeral Services will be held on Sunday afternoon. He will be buried with Full Military Honors at a later date at Arlington National Cemetery.