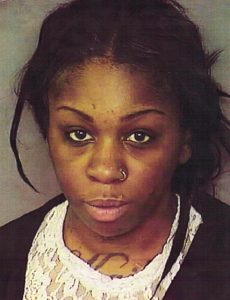 UPDATE 5/26/2017 @10:00 a.m. – Official Police Press Release:
Candace Rebecca Carroll was last May 16, 2017, at approximately 6:00 p.m., in the area of Park Hall Road.
She is 26 years old, approximately 130 lbs., 5'08" with black hair and brown eyes.
Anyone with information about her whereabouts is asked to contact the St. Mary's County Sheriff's Office Duty Officer at 301-475-4040.
5/26/2017 @ 9:00 a.m.: Letter to the Editor
Good evening,
My name is Raisa White. My family and I are concerned about the whereabouts of a loved and dear family member by the name of Candace Carroll. She has been missing since last Tuesday, May 16th. We do not know where she was last seen nor what she was last wearing. She is from St. Mary's County, Maryland and lives there surrounded by family. She has two small children. It is out of the ordinary for her not to call to check up on her children. It is also unusual that she has not contacted her parents and family and friends that she speaks with on a daily basis. We are very concerned because these actions are not like her.
Since is of the essence, we are asking for your assistance. Attached is a flyer with her description and phone number to reach parents. I have also attached a recent photo of her. Please broadcast as soon as possible. We just want to know that she is well.
Thank you for your time. If you need any additional information, please contact Michelle Milburn at 240-538-3570 or Candy Brooks 240-431-2629.
Sincerely,
Raisa White