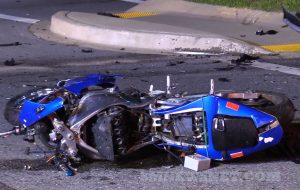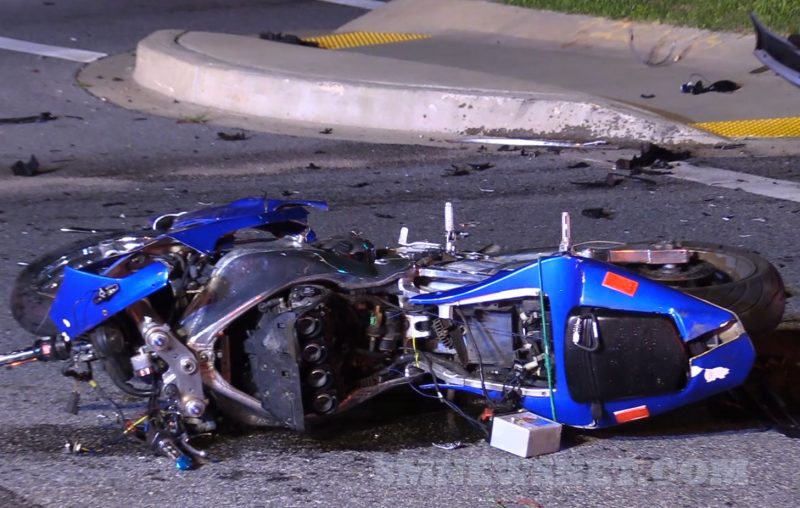 On Monday, May 29, 2017, at approximately 9:15 p.m., police, fire and rescue personnel were dispatched to Chancellors Run Road at the intersection of Pegg Road, in Great Mills, for a motor vehicle accident involving a motorcycle.
Upon arrival police used a fire extinguisher to put out a small fire under the hood of the passenger vehicle involved in the collision. Firefighters arrived and soaked the engine compartment with water.
Rescue personnel treated the operators of both vehicles on the scene. The cyclist was transported to Chancellors Run Park where he was met by a helicopter from the Maryland State Police and flown to an area trauma center. The driver of the passenger vehicle was taken to MedStar St. Mary's by ambulance.
The cause of the accident is being investigated by the St. Mary's County Sheriff's Office.