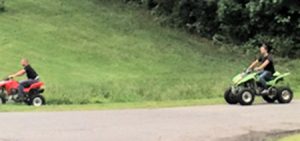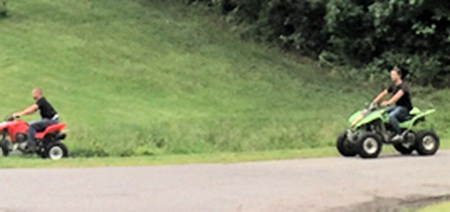 The St. Mary's County Sheriff's Office is seeking the identity of the persons pictured.
On Monday, May 22, 2017, at 4:30 p.m., the photo was taken by the victim who reported the suspects had caused damage to his property by repeatedly driving across his lawn.
The victim's property is located in the 37000 block of Asher Road in the Country Lakes subdivision in Mechanicsville.
Anyone with information about the identity of the suspects and/or about this incident is asked to contact Deputy John Davis at 301-475-4200, *8015 or by email, [email protected] Reference: CCN 27059-17