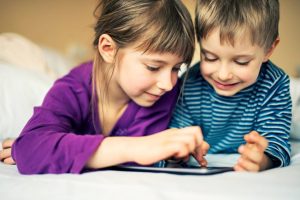 The FTC's law enforcement action against Amazon for unauthorized billing recently settled, leaving two key takeaways: 1) Consumers are eligible for more than $70 million in refunds; and 2) Businesses need to get customers' express consent before placing charges on their credit or debit cards.
Amazon.com, Inc. has begun offering refunds to consumers for unauthorized in-app charges incurred by children. More than $70 million in charges incurred between November 2011 and May 2016 may be eligible for refunds.
All eligible consumers should have received an email from Amazon. Consumers who believe they might be eligible can also:
log into their Amazon.com accounts and go to the Message Center to find information about requesting a refund under Important Messages.
Refund requests can be completed entirely online. Consumers do not need to call Amazon or send anything by mail to receive a refund. The deadline for submitting refund requests is May 28, 2018. Any questions about individual refunds should be directed to Amazon at 866-216-1072.
Last month, the FTC and Amazon agreed to end their litigation related to the FTC's case, which paved the way for the refund program to begin.
The Federal Trade Commission works to promote competition, and protect and educate consumers. You can learn more about consumer topics and file a consumer complaint online or by calling 1-877-FTC-HELP (382-4357).  Like the FTC on Facebook, follow us on Twitter, read our blogs and subscribe to press releases for the latest FTC news and resources.