Striped Bass Fishing Expands Baywide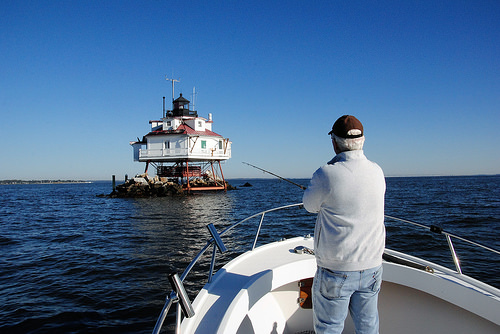 Anglers wanting to get in on this year's striped bass fishing season will have more areas to fish starting June 1.
The Maryland Department of Natural Resources announced the official opening of the summer/fall striped bass season with no exclusions on where anglers can catch the state fish.
All areas of the Chesapeake Bay, including tidal rivers and tributaries, will be fair game beginning Thursday.

"Even though many of the larger striped bass have already left the bay heading to cooler waters further north, many of the smaller rockfish remain abundant in the bay and its tributaries," Fishing and Boating Services Director David Blazer said.
Licensed anglers are permitted to catch two striped bass between 20-28 inches per day, or one fish between 20-28 inches and one fish larger than 28 inches. Current regulations are available here.
Anglers are also asked to assist efforts to maintain and monitor Maryland's striped bass population. Anyone who catches a tagged fish should follow the instructions on the printed tag or call 800-688-3467. Please record the tag number, capture date, fishing location and total length.