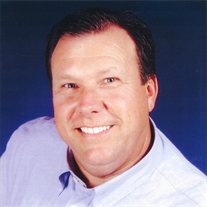 Clement Helfrich Brooke, 64, of Hughesville, MD passed away on June 2, 2017 at his residence.
He was born on January 31, 1953 in Washington, DC to the late George Ramby and Louise Marie (Helfrich) Brooke.
Clement was a builder for his company, Party Walls Inc., however his love and passion was farming. He was an active and faithful member of St. Mary's Catholic Church, Bryantown, MD. He was family oriented and enjoyed family vacations, traveling and experiencing the world. He was well educated in American History and the Civil War and especially on local events such as; the assassination of President Lincoln and Booths escape. He enjoyed watching Bonanza and had a sense of humor that would crack him-self up.
He is survived by his wife of 27 years Nancy Louise (Weinberg) Brooke, daughter Brenda Agnes Brooke, 3 sons; James Lee Brady, Robert Leon Penberg (Ruth) and Scott Alan Penberg, 7 grandchildren; Allie, Andrew, Haley, Reagan, Justin, Nathan and Tristan, 2 sisters; Louise Kloiber and Mary Heflin and brother George Brooke.
Friends will be received on Monday, June 12, 2017 from 2-4PM and from 6-8PM at Raymond Funeral Service, 5635 Washington Ave, La Plata, MD 20646. A Mass of Catholic Burial will be on Tuesday, June 13, 2017 at 10:00AM at St. Mary's Catholic Church, 13715 Notre Dame Pl, Bryantown, MD 20617 with interment to follow at Trinity Memorial Garden.