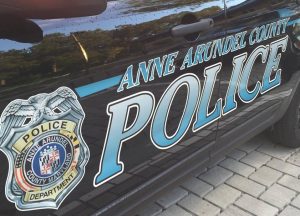 On June 7, 2017 at approximately 8:25 p.m., officers responded to the area of Sands Road and Whittington Drive in Lothian for a motorcycle accident.
Investigation showed that Antonio Omeekco Hall, 39, of Waldorf, was operating a 2009 Suzuki motorcycle, and traveling south on Sands Road when he failed to negotiate a turn, was ejected off the motorcycle, and struck a tree.
He was flown to Shock Trauma in Baltimore by Maryland State Police medevac with possible life-threatening injuries.
Traffic Safety responded to process the scene. Charges are pending completion of the investigation.