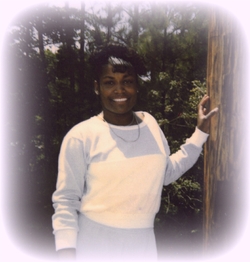 Barbara Geraldine Curtis, 56, of Lexington Park, MD passed away peacefully on June 5, 2017 at her home.
Barbara was born on January 4, 1961 to Ms. Mary Macy Briscoe and Mr. William Cornelius Briscoe in Valley Lee, MD. She graduated from Great Mills High School in 1978. Barbara went on to be employed by McDonalds, working her way up to Store Manager for many years.
Barbara was a fun loving person. She enjoyed a good laugh and making people laugh. She was well loved, and will be so missed. Memories of Barbara will live on in our hearts.
Barbara is survived by three brothers, Charles Curtis (Brenda), William Cornelius Briscoe and Frankie Barber; one sister, Shirley Briscoe; two daughters, Vicky Brooks (Carlos), Shaquita Mcghee (Jonathan), Kimberly Briscoe (Honorary daughter) and three grandsons, Parren Barnes, Maxwell Brooks and Kayson Mcghee. She is predeceased by her father, William Cornelius Briscoe, and one sister, Rose Marie Briscoe.
Family will receive friends for Barbara's Life Celebration on Saturday, June 10, 2017 from 5:00 to 8:00 PM with a Prayer Service at 7:00 PM at Brinsfield Funeral Home, 22955 Hollywood Road, Leonardtown, MD 20650.
Interment is private.