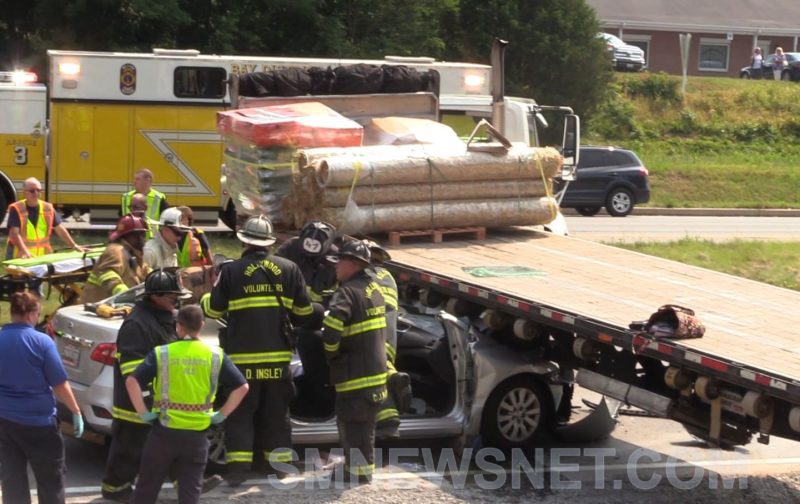 On Wednesday, June 14, 2017, at approximately 10:15 a.m., police, fire and rescue crews responded to a motor vehicle accident, reported to be serious in Hollywood.
Crews arrived on scene to discover t-bone style accident involving a passenger vehicle and a tractor-trailer. The occupant of the passenger vehicle was trapped under the trailer.
The accident occurred as the tractor-trailer was backing into a construction site for the new water tower on Three Notch Road, just south of Hollywood Leonardtown Road.
Firefighters from the Hollywood Volunteer Fire Department worked quickly to free the trapped woman from her car.
Maryland State Police, Trooper 7 helicopter, landed at the scene and transported the victim to an area trauma center for treatment.