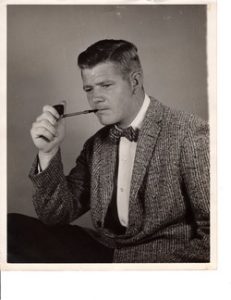 Lawrence Arnold Shorback, Sr., 80, of Hollywood, MD passed on Friday, June 16, 2017 at Medstar Georgetown Hospital in Washington, DC, following his battle with Mantle Cell Lymphoma.
Born and raised in Dameron, he is the son of the late William and Eleanor Shorback.  He was a lifelong resident of St. Mary's County.
Lawrence served in the United States Air Force from 1960 until his Honorable Discharge is in 1964. He was stationed in Fairfield, CA, where he met his wife.  He moved to Brooklyn, NY where he pursued a career in cabinetry.  In 1972, he moved back to Dameron and worked at Patuxent River Naval Air Station until his retirement.
Whether you called him Husband, Dad, Grandpa, Pop, Brother, Uncle, or Friend the world lost an amazing man who was loved by all.  He met the love of his life, Aurora, 54 years ago and married her on February 17, 1963.
He loved spending time with his family, fishing and building cabinets.  His craft skills in the kitchen led him to make a mean stuffed ham for family celebrations.  He was a member of Alcoholics Anonymous for 30 years and took pride in being a sponsor and helping his second family overcome their struggles.
In addition to his beloved wife, he is also survived by his daughter, Julia (Mark); son, Buddy (Chrissy); granddaughter, Alicia (Michael); granddaughter, Ashly; grandson, Patrick; great granddaughter, Maddyson and great-grandson, Tucker.