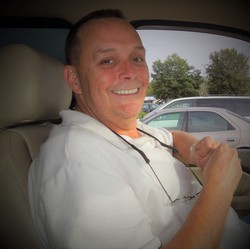 David Carl Collins, 55, of Leonardtown, MD passed away on June 16, 2017 at his home.
Dave served in the United States Navy from 1979 to his retirement in 1999. During his dedicated service he earned numerous awards, commendations, and citations in various theatres of operation. He was proud of serving the country he loved and defending the principles it was founded upon. Most notable were the fond memories and pride filled tales shared of his time as a P-3 Flight Engineer. On June 18, 1999, he married his beloved wife, Michelle Lea. They enjoyed over 20 wonderful years together. He was employed by the Department of Defense as a Deputy APML Logistics for over 10 years. He was a loyal friend to many and a devoted father. He was an enthusiastic supporter of his daughter Colette's activities whether cheering her on at track meets or on soccer road trips. He enjoyed outdoor activities including golf or riding his motorcycle. He was an excellent cook whether in the house or as the grill master. Family and friends always enjoyed the delicious foods Dave would prepare. Dave loved watching his favorite Michigan sports teams. He would regale for hours tales of the Detroit Red Wings. Michigan football and the Detroit Lions were Dave's teams on the gridiron.
In addition to his beloved wife, David is also survived by his children: Colette O. Collins, Courtney N. Collins of Tennessee; his sister, Deborah Collins of New York; his grandson, Skylar Collins of Tennessee and many extended family and friends. He is preceded in death by his parents Carl and Mildred Collins .
All services will be private.